Did you or someone in your family receive blood from Huntsman Cancer Institute or University of Utah Hospitals & Clinics?

Share your life-saving blood story here.
---
Cancer Didn't Get Me
When the COVID-19 pandemic was just beginning, Allan Dubon was diagnosed with acute lymphoblastic leukemia, a cancer of the blood and bone marrow that affects white blood cells. Within two hours of his diagnosis, he was admitted to the Huntsman Cancer Institute and was not discharged for two weeks. Over the next few months, Allan spent more time in the hospital than he did at home.
His treatments included chemotherapy and targeted drugs to kill the aggressive cancer cells. At one point, Allan had to wear a backpack that continually pumped blinatumomab into his bloodstream throughout the day. As his cell counts dropped, he received both blood and platelet transfusions. When his medical team hung the bags of red blood cells or platelets for his transfusions, Allan knew the blood and platelets were coming from ARUP Blood Services.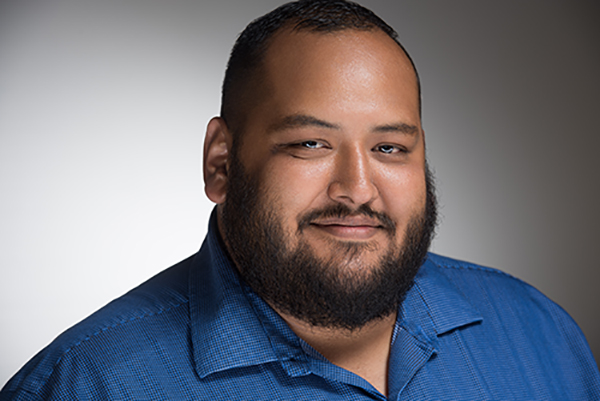 Before his leukemia diagnosis, Allan had worked for several years at ARUP Blood Services, and he knew the rigorous steps involved in preparing blood bags for patients receiving transfusions. Now on the receiving end of those same products, he was grateful for all the safeguards and meticulous tests that ensured the safety of these blood products. It brought him "instant comfort."
Eventually, Allan needed a bone marrow transplant, and his brother Josh was a match. Josh's bone marrow-harvesting procedure included extracting healthy bone marrow from seven punctures in his rear pelvic bone. The bone marrow transplant replaced Allan's unhealthy blood-forming cells with healthy ones from his brother through an IV tube. These healthy cells found their way into the marrow, the soft tissue inside the bones.
Surrounded by his wife and four children, Allan is on the mend and feeling better. He tells his friends and family, "Cancer didn't get me." He is celebrating the small victories on the post-cancer road to recovery. On some days, the simple feat of opening a pickle jar is a victory, but he is beginning to regain his strength and is starting to return to work.
From a steady stream of volunteers, ARUP is able to provide life-saving blood to hospitals and their patients.
After a donation of whole blood, red blood cells are stored for 35 days and can be transfused in patients with matching blood types. Platelets have a much shorter shelf life and can be used for only five days after donation.
There is a constant need for blood and platelet donations to help patients like Allan survive.
---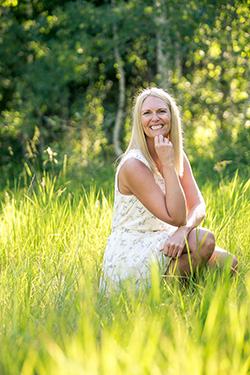 I have seen many of my students volunteer to give blood at the high school to help others. So, as a teacher, I want to follow their example. I think it's important to practice what you preach, and since we emphasize the importance of helping the community, this is one way to do that.
— Natalie Nielsen, Teacher, West Jordan High School
---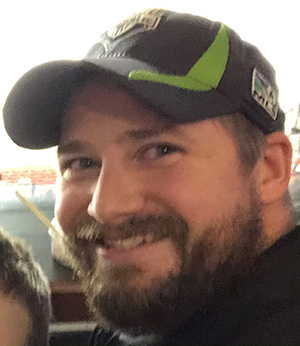 A friend of mine donated more than 55 gallons of blood in his lifetime and challenged his friends to help. I am answering his challenge to help others.
— Daniel Fry
---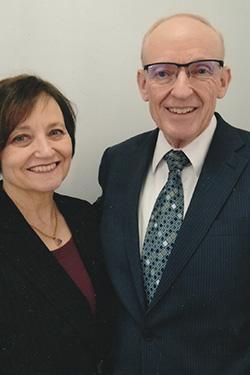 There is a sickle cell anemia patient for whom my blood type and blood proteins match. After I donate, I receive a call from a staff member at ARUP Blood Services to tell me that my blood was used to help that patient and to thank me for the donation.
— Karla
---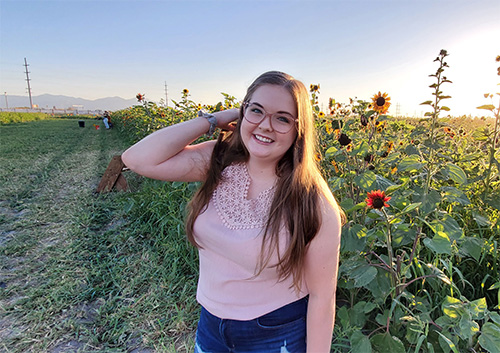 I worked at Huntsman Cancer Institute and had a chance to see firsthand how important blood donations were to the patients. Cancer patients sometimes need blood or platelet donations to heal. I donate to help these patients.
— Annika Vaughan
---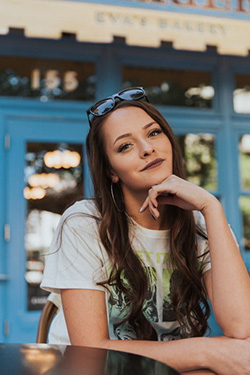 I donate because I want people to have access to the blood they need when they most need it. There is no better feeling than getting a phone call from ARUP Blood Services letting me know that my blood was used to save a life. I am thankful that I can be part of helping during a time of need.
— Sadie Garcia
---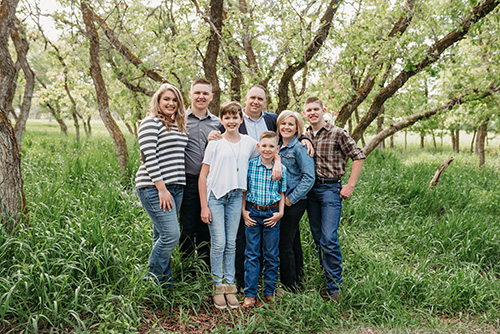 I have five children—three sons and two daughters. Each of my three sons had birth defects, and two required major surgeries. We were able to count on blood donations from strangers to help our sons survive those traumatic surgeries and recoveries. I am grateful for the chance to help other parents whose child is facing a health crisis. I donate blood and want to inspire other parents to donate.
— Paige Norton
---
Giving and Receiving the Gift of Life
Lisa Condie Barlow wanted to give the gift of a family to her brother and his wife, who were unable to have children, and she agreed to carry a child for them. With five children of her own, Barlow knew what to expect during pregnancy, but this pregnancy would turn out to be different, ultimately resulting in multiple transfusions to save her life.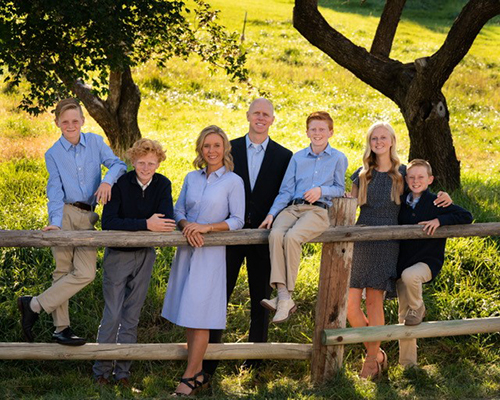 At week 35, medical complications forced Barlow into a 15-hour period of labor. After she delivered a healthy baby girl, Lisa unexpectedly suffered a severe postpartum hemorrhage. The Labor and Delivery Rapid-Response team was alerted when the hemorrhaging was discovered. Lisa had lost massive amounts of blood. She was moved to the operating room and many attempts were made to stop the blood loss.
Multiple units of blood and platelets were required to save Lisa's life. Despite the chaos, and the fact she was slipping in and out of consciousness, she was aware that if she perished, her five children would be the ones who would suffer the most. She told herself in that moment, "I want to stay and raise my kids."
After the bleeding stopped and she received blood and platelet transfusions, Lisa spent three days recovering at the University of Utah Hospital.
Several years later, she felt the need to give back. This past July, Lisa called ARUP Blood Services to get their help coordinating a blood drive. She invited her friends, family, and neighbors to donate blood through ARUP, the sole provider to the University of Utah Hospital.
During the blood drive, a total of 20 units of blood were collected and will be used to save lives at the local hospitals that ARUP serves. Lisa is alive today because of generous donors. She knows that there is no substitute for human kindness, or human blood, so she plans to make her blood drive an annual event.
---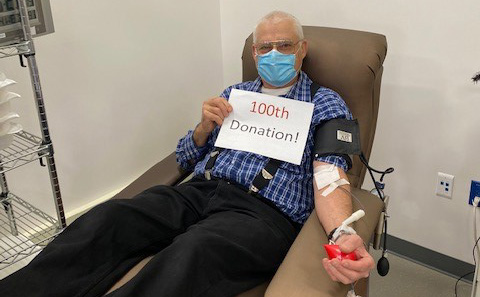 I just made my 100th donation! I love to donate with ARUP Blood Services. I started donating 27 years ago when my daughter started medical school at the University of Utah. I would drive down from Wyoming on the weekends to visit and take her to lunch, and then I'd stick around to donate blood. Even though she doesn't live in Utah anymore, I still drive from Wyoming every two months to donate.
---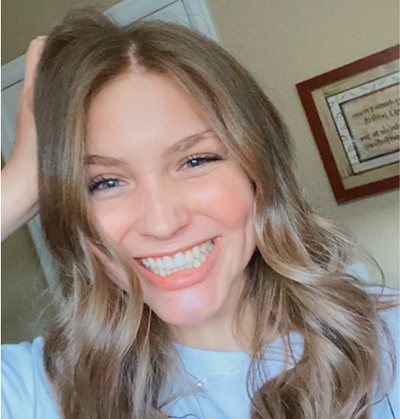 I saw the need on the news and thought, "Why not?" I'm a spontaneous impulsive teenager!
— Alyssa Larsen
---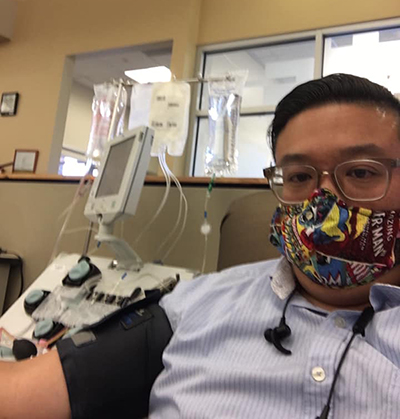 After recovering from COVID-19, University of Utah professor Clement Chow donates convalescent plasma to help other patients.
Read more about Professor Chow's plasma donations here.
---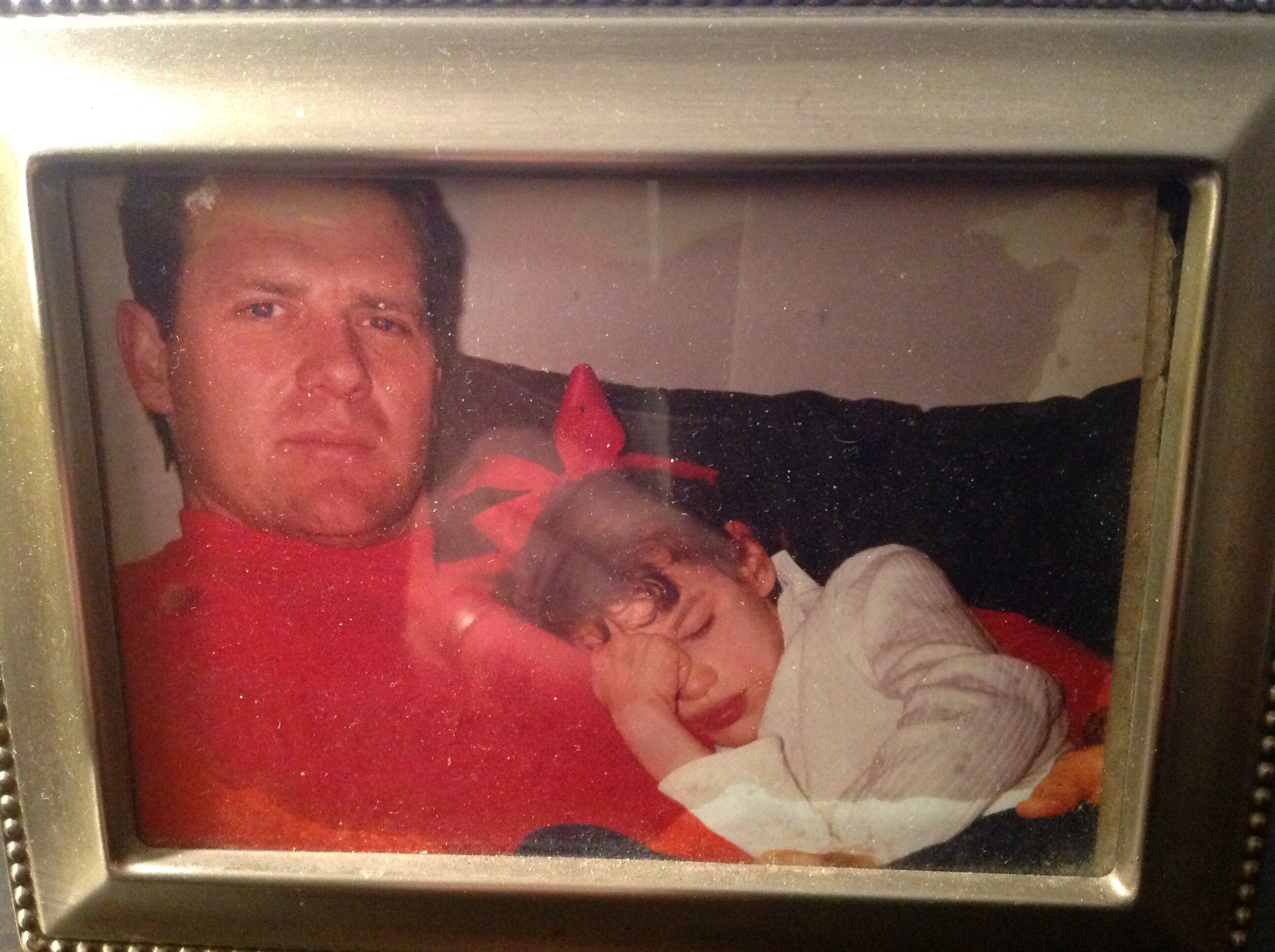 Nearly 30 years ago, my baby daughter was rushed to Vanderbilt Hospital with a life-threatening illness. Over the 33 days of her hospital stay, she needed blood transfusions many times. Someone donated to save my daughter's life, and now I donate to pay them back. I think about her every time I donate at ARUP Blood Services—someone helped me, and now I have a chance to help another family.
— Roger LePrey
---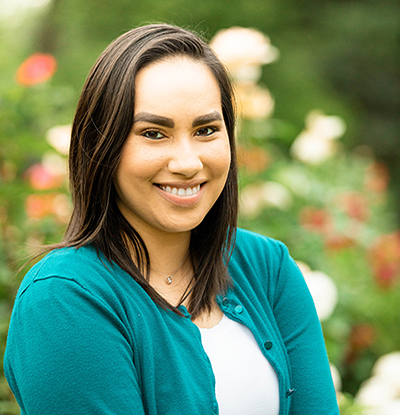 I love people! I'm the kind of person who drops everything for people in need, and donating blood every chance I get is my favorite way to help others. It's simple, it doesn't cause me any inconvenience, and I have a sure way of knowing that my donation makes a difference.
— Kendrah Yardley
---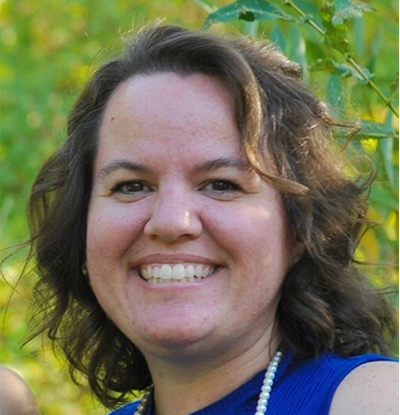 My sister's daughter was born with a genetic heart defect—left heart syndrome—and at 2 weeks old, she had open heart surgery. She's now 3 and is preparing for her third heart surgery. I know that without blood donations, her life-saving surgeries would not have been possible. I try to donate as often as possible.
— Becky Modderman
---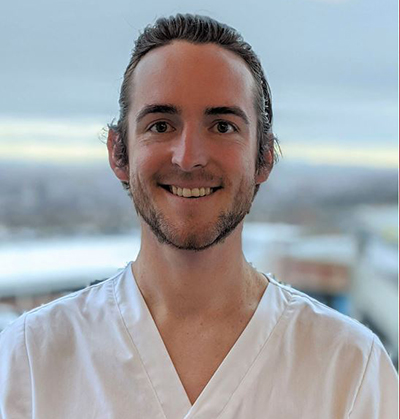 When University of Utah RN Chase Jensen was asked why he donates blood, his first comment was, "I've got extra!" Chase works at the University of Utah Hospital taking care of patients who have had whole-organ transplants, so he sees firsthand the patients who receive blood and platelet donations during critical and life-saving surgeries. He originally started donating because his friend was a dedicated donor, but now Chase sees the value of donating, and ARUP's donors are saving lives every day.
---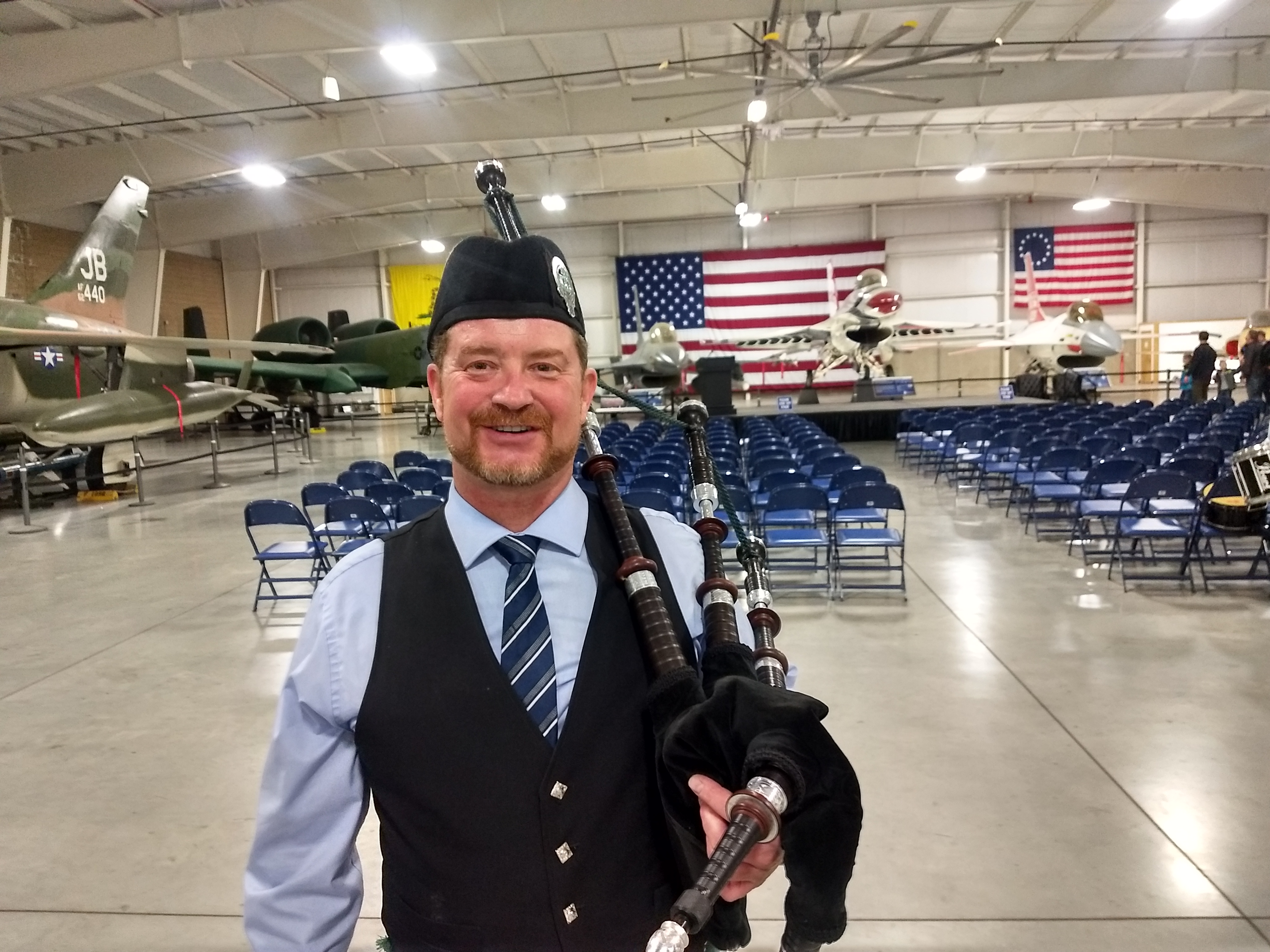 I was given five units of red blood cells when I was 18 years old due to internal bleeding. Those donations very likely saved my life. Later, when my first son was born into this world with birth trauma and severe complications, he too was given a transfusion right after he was born. There is a chance that neither of us would be here today had it not been for the generosity of blood donors. I donate as often as I can, and I donate out of gratitude.
— Russ Benson
---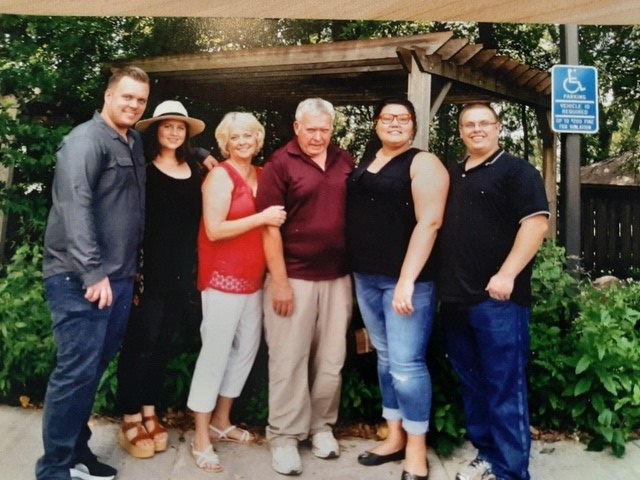 As a mother, I have been blessed to have two healthy children. If by giving blood, I can help other mothers with children with special concerns, this is one way I feel I can support them when they may need it the most. I hope my blood can help them.
— Sue Brekke
---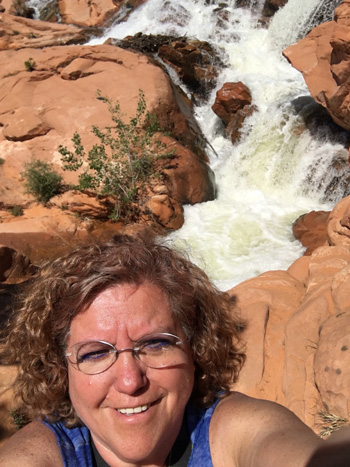 I used to work at ARUP, and as an employee, I kind of felt it was my duty to support my company and donate blood (plus, ARUP gave me time off work to donate), so I would go whenever the mood hit me. Then, 10 years ago, I started working at the Huntsman Cancer Hospital. I was absolutely amazed at how much blood our patients need all the time! Once I saw how important it was, I knew it was critical for me to do my part and donate whenever I could.
I was diagnosed with thyroid cancer back in 2012 and had to undergo surgery to remove the cancer. I tried to donate, but having a cancer diagnosis, unfortunately, made me ineligible until I was 5-years cancer-free. So now I'm back, baby, and with a vengeance! It only takes 30 minutes, just one little poke, they give you all the treats you can eat, and if you take a friend, you can race against each other to see who can collect the fastest!
— Lori Griffin