Platelets are blood cells that help control bleeding. Physicians use platelets to treat people with cancer, blood disorders, and more. We are always in need of platelet donations because they have a short shelf life.
A platelet donation can take 80–120 minutes. Platelet donations are completely safe. We use a sterile, single-use needle to collect donations. You only donate a small percentage of your platelets, so your body will replace them within 72 hours.
---
Register
Come to the front desk at your appointed time.
Provide your picture identification.
Read over the donation information the receptionist provides.
Fill out a registration form.
Learn more about eligibility and qualifications.
Complete a Medical Screening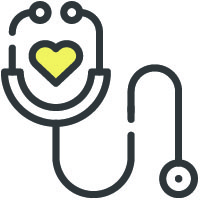 A blood center technician will take your vital signs and check your hematocrit (iron) level.
We will ask some questions about your health in a private setting.
During this process, you may be temporarily or permanently deferred based on strict FDA guidelines.
All your information will remain confidential.
Donate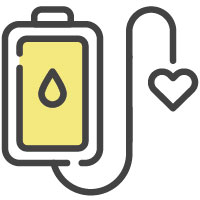 A medical professional will clean your arm and use a sterile needle for the draw.

Each needle is discarded after one use!

Platelet donations typically take 80–120 minutes.
Your blood will be spun down in a centrifuge machine to separate the platelets, which are then filtered into a separate bag.
You may watch available streaming services, listen to music, or simply relax, and enjoy views of the Wasatch Front while helping save a life.
Refresh and Recover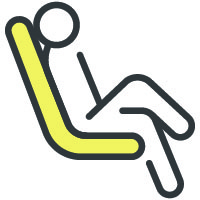 Take some free refreshments and relax in the canteen to raise your blood sugar and replenish your fluids.
After you leave, feel free to resume your normal routine.
Donate Again!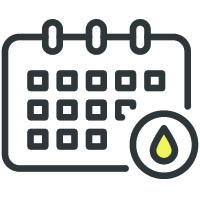 Although we encourage waiting a full 14 days between donations, you may donate platelets every 10 days and up to 23 times per year.
ARUP is the sole blood provider for University of Utah Health hospitals and clinics and the Huntsman Cancer Institute.
Check Our Donor Qualifications
To donate platelets, you must:
Be in good health.
Weigh at least 110 lbs.
Be at least 18 years old.
Meet any additional donor qualifications.
Do not take aspirin or products containing aspirin within 48 hours prior to the donation!
---
Schedule an Appointment
We do not accept walk-ins for platelet donations.
Call 801-584-5272 or click here to schedule an appointment.